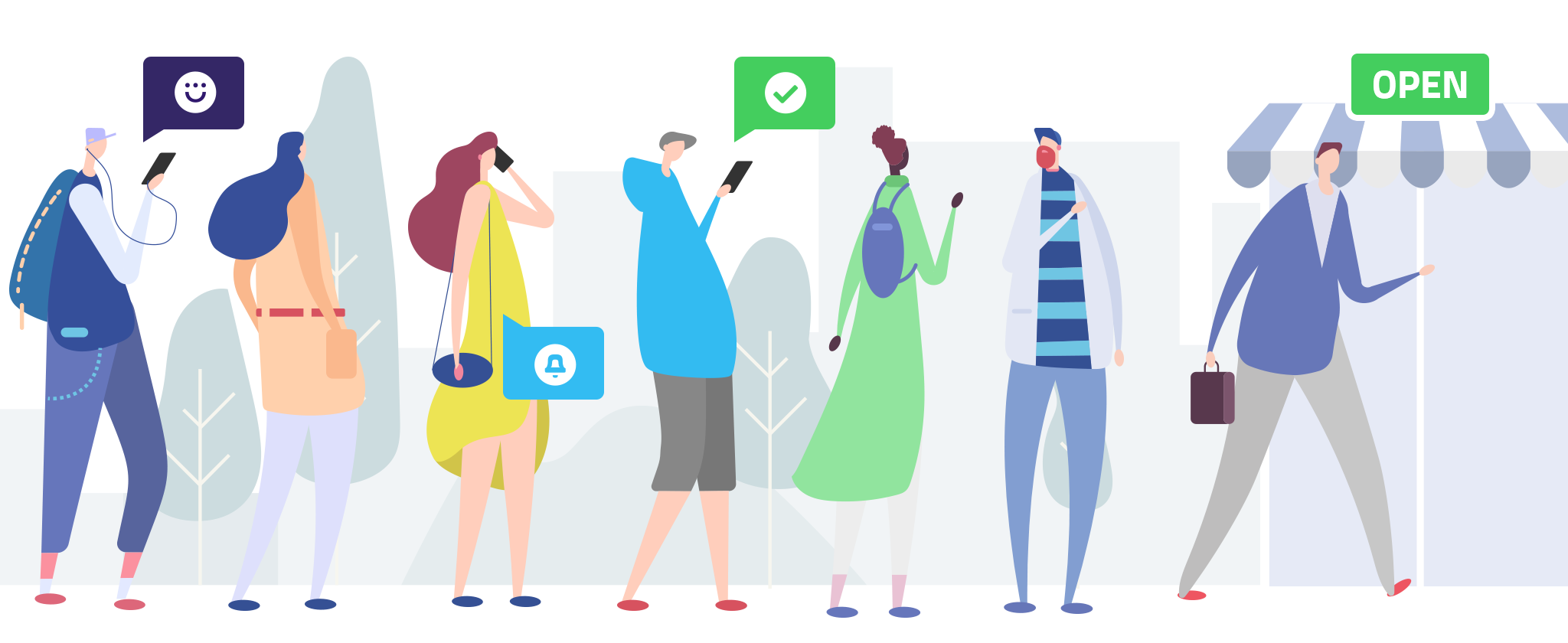 While more and more customers are opting for online shopping, many would still like to make their way to the store as long as they're offered a safe experience. How can business owners optimize their business process in order to properly capture a lead and convert more rapidly?
Properly Directing Customers to booxi Appointment Booking using Heyday
One of the most important aspects of integrating heyday and booxi into your marketing ecosystem is being able to direct them to the right place, quickly and effectively.
Rather than letting your customers passively browse through your website, you can better guide their customer journey and destination by asking the right questions using Heyday's platform. This can drastically improve your conversion rate.
Once we know the customer's goal, they can be redirected to booxi and encouraged to make an appointment in store or select another service they're interested in. The entire process is meant to attract highly qualified customers to your store, therefore increasing the average basket size 4-6x more. 
The customer behaviour changes that have taken place over the last year will likely remain in place for some time, which means that in order for retailers to remain competitive, it's crucial that the entire user experience must adapt to this new reality.  
According to a study by Deloitte: 
"The consumer's needs and shopping habits after COVID-19 will be in constant flux as their emotions battle opposing forces: the desire to get in and out quickly, and the need to be social and interact with one another.'' 
72% Customers who shopped for apparel mainly in-store before the pandemic 
55% Customers who expect to shop for apparel mainly in-store after the pandemic
This means that customers are looking for a safe, frictionless shopping experience as they make their way back to malls and stores. Providing them with the right tools is a key factor to make them feel comfortable, and will inevitably help increase the basket size significantly. 
During these challenging times, the key to keep in mind are the quality of customers arriving in store, versus the quantity. 
Then the next question would be, what steps can business owners take to maximize the revenue for their location?
Offer Services Such as: 
Store Visits and a Personalized Shopping Experience

In-Store Pickups, Returns and Exchanges

Virtual Consultations

with Remote Selling
These are simple strategies that can be put in place in a short amount of time. As more and more customers expect a safe, hassle-free shopping experience, offering these services will strengthen customer loyalty, and encourage repeat purchases in the future.