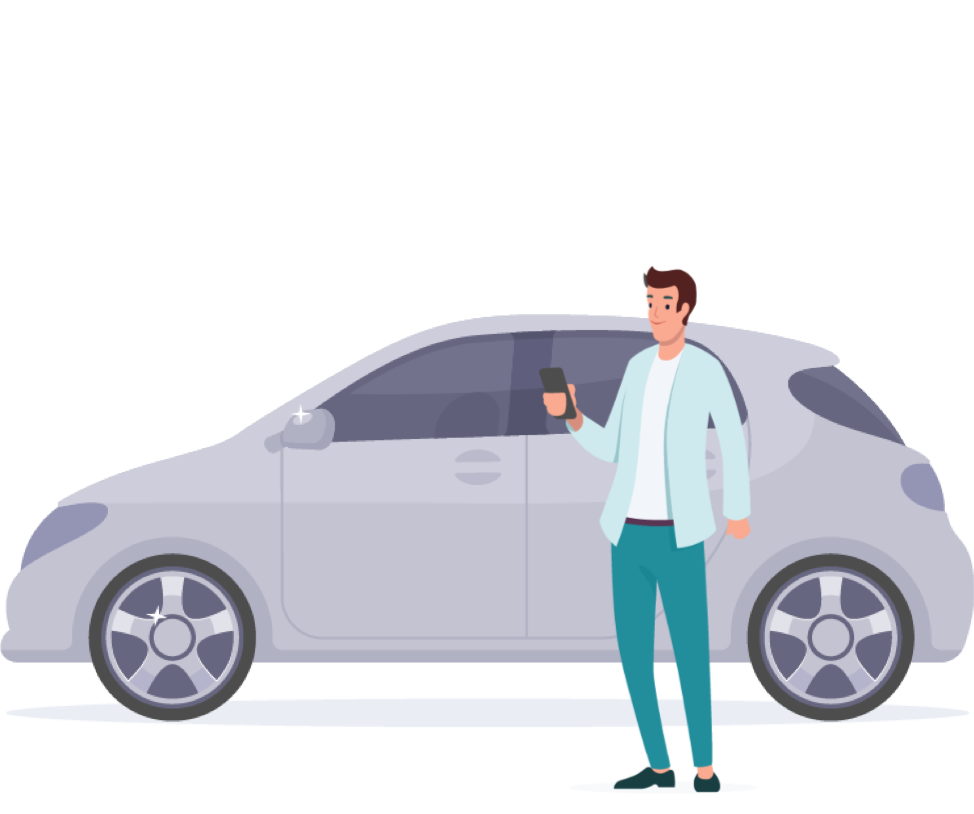 The Emergence and Need for Curbside Pickup
If your business doesn't offer delivery, curbside pickup is a quick and easy option that offers a safe, convenient experience. Offering your customers the option to schedule their pickup without having to leave their vehicle avoids in-store lineups, crowded areas, and is completely contactless.
Limitations
Although implementing curbside pickup is not difficult, it may not be an option for everyone. For example, if your staff is limited, then dedicating an extra resource to drop off items may not be a viable solution.
Setting up Curbside Pickup that Works for Your Store
If you're able to dedicate resources to drop off your customer's orders, then the next step would be to make sure the time slots provided make sense with the traffic in-store. For example, if lunch hour is busier than the rest of the day, it might make more sense to have all your employees stay in the store to service customers.
Purchase online and then Schedule the Pickup
For customers, having the flexibility to pick a preferred date and time to pick up their purchases gives them flexibility, especially during these difficult times.
The Steps
1- After the customer selects a pick up date, a confirmation email is sent over, notifying them that a second email confirmation will be sent once the order is ready for pickup.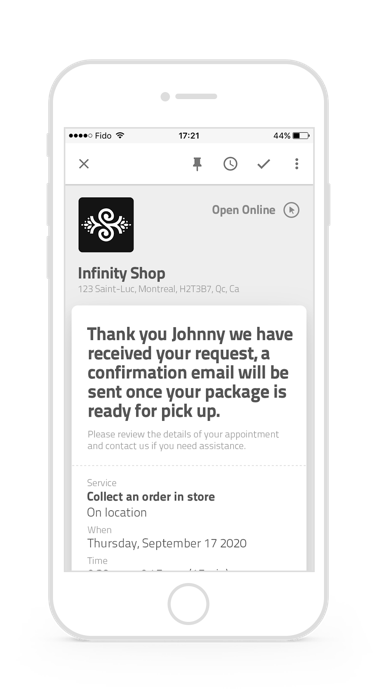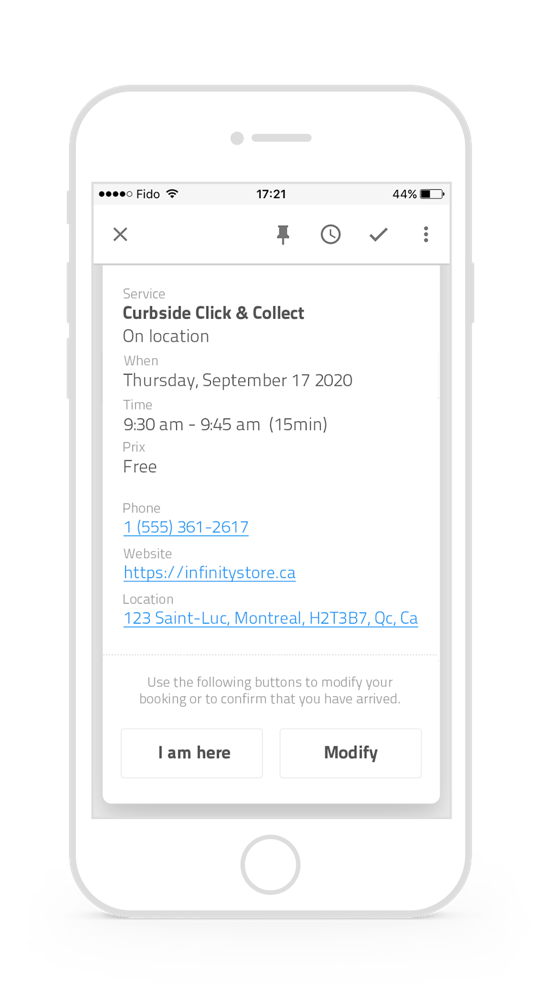 2- The staff can see the order numbers in the booking list view. Then, employees can click on a eCom link to see the purchase and prepare the orders for pickup.
3- The staff then sets the booking status to «ready to pick up».
4- The Customer will receive an SMS reminder with the date and time details.
5- The customer arrives at the store and parks at a pickup location. Afterwards, they confirm arrival through the confirmation or reminder email and answer a question.
6- The staff receives a notification and the booking is set to the client "arrived icon" and the booking is moved to the top.
Curbside Pickup for maximum efficiency
One of the main reasons that curbside pick up is a great solution is not only to reduce the number of people in the store, but it also helps employees plan their day so they can prepare orders in advance, and with the help of the reminders, know exactly when to leave to meet the customer at the drop off location.