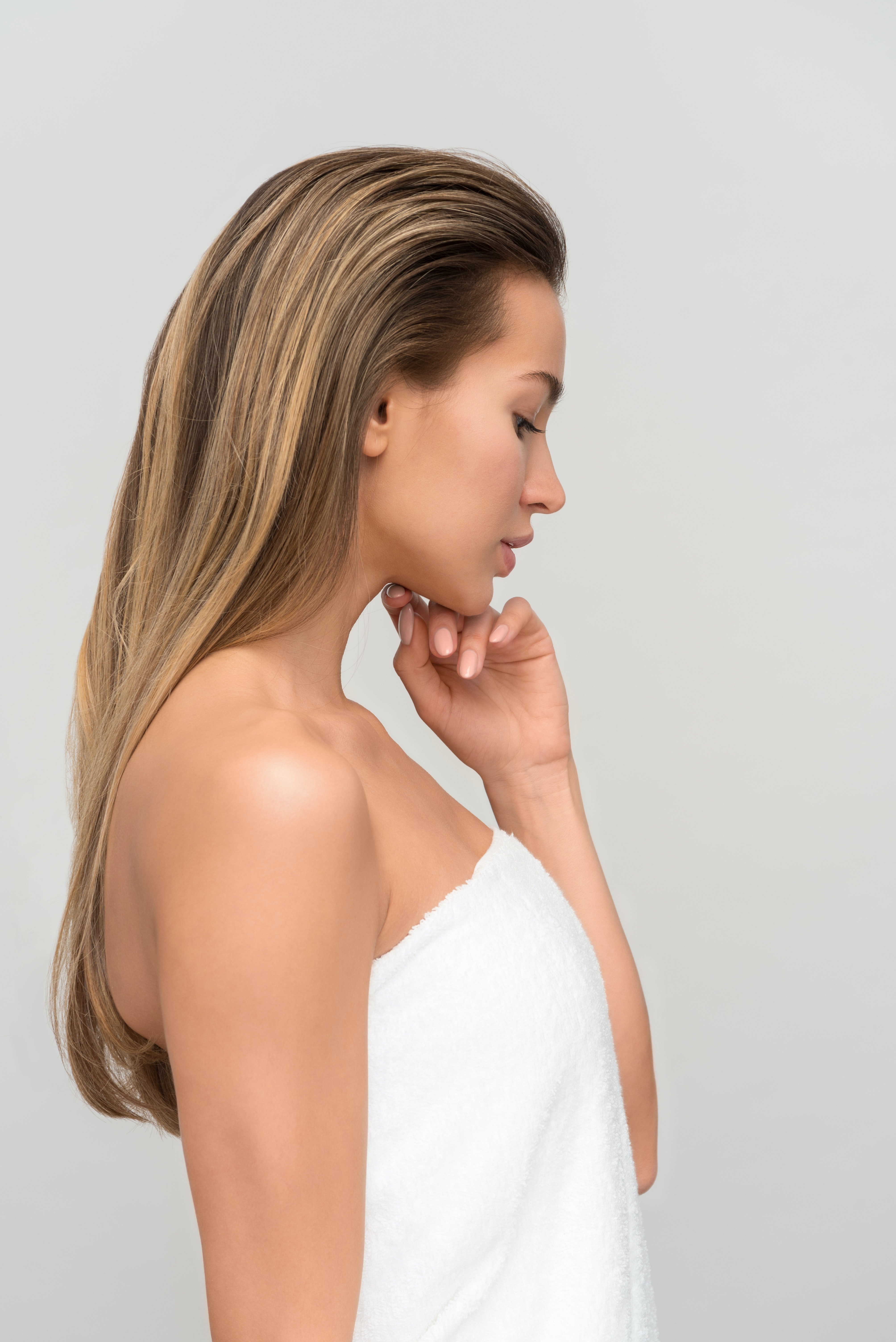 How did you get started?
In the beginning, it was another company that started distributing several beauty brands in the cosmetics industry. The vision was to create our own brand and to put it on the market. 3 years ago, we launched our own brand which is Care Personal Beauty. We started with two beauty salons of our own, and from there we began putting the Care Personal Beauty brand in the salons. Our beauty salons are now Care Beauty Centers. The goal is to have a beauty salon in every city with 20 000 people. We started in 2020 of last year with the first franchise institute, it was very difficult with Covid and pandemic. However, we still opened 2 other locations in September, with the most recent one that opened in October. However, with the second lockdown in place, the last one hasn't been able to open yet. 
Where are they located at the moment?
The salons are in Belgium, for the moment they are all Flemish beauty salons, but as we progress, the goal is to have between 12 and 20 Care Personal Beauty centers in Belgium. We also distribute the Care Personal Beauty brand to Luxembourg. We have B2B customers located there, but no Care Beauty Centers. 
The goal with booxi is to use it in all the Care Beauty Centers, which only use the cosmetic brand Care Personal Beauty. 
We have two beauty salons, which have our own brand called Care Personal Beauty. We also started franchising beauty salons, so at the moment, we already have 7 beauty salons which use booxi and Lightspeed. 
The most important booxi feature we use is the calendar, so our customers are able to book online. Before this, we used an ERP which was custom made for the calendar, but there were a lot of issues. We were looking for a calendar which is user-friendly. We did some research for several other tools and softwares, but we were also looking for a calendar that could be synched with a retail app for the beauty salons. booxi is able to connect with Lightspeed which is what all the beauty salons are currently using. 
How did you find out about booxi? 
We were looking for a seamless integration between a retail system and an appointment system. We were looking for two tools that sync the customer's appointment when they arrive at the salon, to the retail app. 
We originally had a separate calendar and retail app, so when a customer would come in by appointment, we had to make it in the calendar, and when the customer had to pay, we had to manually input the service that was made in the calendar to the retail app. We wanted something where we were able to see which appointment was completed, automatically sync with the retail app, so that the personnel didn't have to manually input the service. 
How are the services going with booxi? What are your customers booking?
For the moment, they are booking manicures, pedicures, facial treatments, body treatments, and makeup sessions in some of our institutes. The main goal is to have recurring monthly subscriptions. The subscription is monthly, with a yearly contract. The amount depends on the skin type and treatments required. Every month, they receive a treatment and there are also free products included in the subscription that are sent out twice a year. The products received depend on the subscription the customer has chosen. 
This is the business model that we would like to implement in all of our care beauty salons. All the beauty salons using booxi are franchised Care Beauty Salons, and all using this model.  The main goal for all of these locations is to use the subscription model. 
How was business during the lockdown?
The subscription model has been up and running for a couple of years, but during the lockdown was very difficult. The institutes are still in lockdown now. As of right now, beauty salons should reopen on March 1st, but it depends on the numbers of cases. During this month, we are giving our customers one month free of charge, since customers cannot come to the institute. Understandably, many customers wanted to cancel their subscription since they are still paying monthly, so we wanted to give something back and not lose them. They are still receiving their products but not the services. 
Since implementing booxi, do you believe that customers are spending more in-store and online?
In beauty salons we use every service that is available, for example, a manicure, to connect to a customer, and invite them to have a free skin consultation with a device we created to analyse their skin type. We try to propose several products, which was the main goal of implementing appointments. We can see that online appointments have increased a lot, and it's available on a 24/7 basis to our customers so they are able to book a service online. With the previous software we were using, this was an issue. The goal with booxi was to book more appointments online, instead of booking by phone. When the customer would book by phone, the employee has to take the call, even if they are busy, so it's easier to book an appointment online. 
When did you start using booxi?
I believe we started in September 2018. We started in October with one institute to see if the appointment module of booxi was a good fit for us. It was a test phase, to see if everything was working. 
How was the setup process? Was it easy enough to get started?
We set it up ourselves, my colleague Valerie set up the account with Cyril. It was pretty easy to set it up. 
How was the training for employees? Was it an easy or difficult transition?
It wasn't a difficult transition. We had one person who was very motivated, and so we trained her with the tool. She checked to make sure everything was running smoothly. With her experience, we trained the other personnel on how to use booxi. Now, we take care of training the staff at all of the new franchised salons. My colleague Sylvie and I explain how booxi works to the new personnel of the beauty salons. We have two institutes that started in September and October, however, it's been difficult because as soon as they opened, they had to close a month later because of the lockdown. It hasn't been easy because we haven't been able to use booxi since november, and won't be able to do so until March. It's a pity really. We are hoping that the numbers will go down, and we will be able to start taking appointments again. 
Given that our last two beauty salons only had one month to use booxi before the shutdown, we will train them again. The most recent salon was supposed to open on November 2nd, but since everything closed on November 7th, she hasn't had the chance to have her training yet from my colleague and myself. 
As I mentioned earlier, the goal is to have one Care Beauty Salon for every 20 000 people. This year, we'd like to open between 12-20 locations. Within 5 years, we hope to have 100 Care Beauty Centers. 
During the lockdown, we tried to enhance our company. It has been hard because there hasn't been any revenue coming in. However, we are still investing a lot in the company, trying to convince beauty salons to become unique Care Beauty Centers. I just heard that there was another salon that was just signed. I was worried about this pandemic, because a beauty salon is a luxury product. We've been lucky enough to get these new salons on board with our goal, they see the opportunity of a subscription type model. They see the value and what we are proposing. 
Do you think that by offering online appointment booking, it also increases the customer base for that service?
Yes, that's the main goal since everything is online now. We use Facebook campaigns which we will connect with our website and the booking page. We redid our website with many call of action buttons. Every page has a book now button, which was one of our goals. We can definitely say that having online appointments is a must have for us.