Tell me a little about Beauties Lab and how it got started.
Above everything, I am a makeup artist.  I've been working in the beauty industry for 15 years. I started an online magazine in 2016, and I decided in January 2019 to give a physical dimension for this online store . In May 2019, I opened the store. At first, I didn't use booxi. I opened Beauties Lab thinking I was going to have 5 facials a week. The goal was to have a simple space with products to sell. A place to be able to give my makeup classes and continue the discussions I had with the people I was doing makeup on during photoshoots. During shoots, you could never dive too deep into the conversation. I wanted to have a space for that, a space to talk about beauty, a space to give my makeup classes. When you're with someone in the chair, the conversation is about wellness and there is the human side to it. It's beautiful, but then the photographer says "ok we're shooting, let's go!" and you lose that momentum, you can never dive deeper. So that's how it started. 
The online magazine was called Beauties, but I couldn't really monetize it because the brands I wanted to mention weren't brands that could start, they were young emerging companies. I wanted to talk about local artists, so the business model that I had in mind was to continue with my freelance blog, but it wasn't working. I needed to find a way to monetize Beauties. Was it going to be an online course, an ebook, a discovery system? All my ideas were online and there was none that gave me the fuel I needed to go for it, until I realized that the human side was missing. I need that.
How did you discover booxi and how long have you been using this tool? What was the problem you were facing when you decided to implement online booking?
I did an internet search for a booking and appointment software. I started everything with my own money, so I wanted to find something with good value for the money without going to a premium option. What attracted me to booxi is the fact that the prices are not reasonable and it was affordable for me. The customer service has always been impeccable since day 1 of the integration, every time you have a question and you write in, there is always someone there. Yes, there have been a few issues but that's normal, we have to adapt. The customer service is there and it's something very important for me. 
"The customer service has always been impeccable since day 1 of the integration"
How did the integration between Stripe and booxi go? How is the process from appointment to payment?
It's going very well. The reason we have an integration with Stripe is more for customers who cancel. We have a 24-hour cancellation policy, so that's why we ask for a credit card number. However, we're lucky, we don't have many people canceling at the last minute!
How are the services going when making an appointment?
In the beginning, I only had one esthetician. We made appointments in the ical and we shared a calendar. After that, booxi really made things better. We integrated the "Book Now" button on our website too.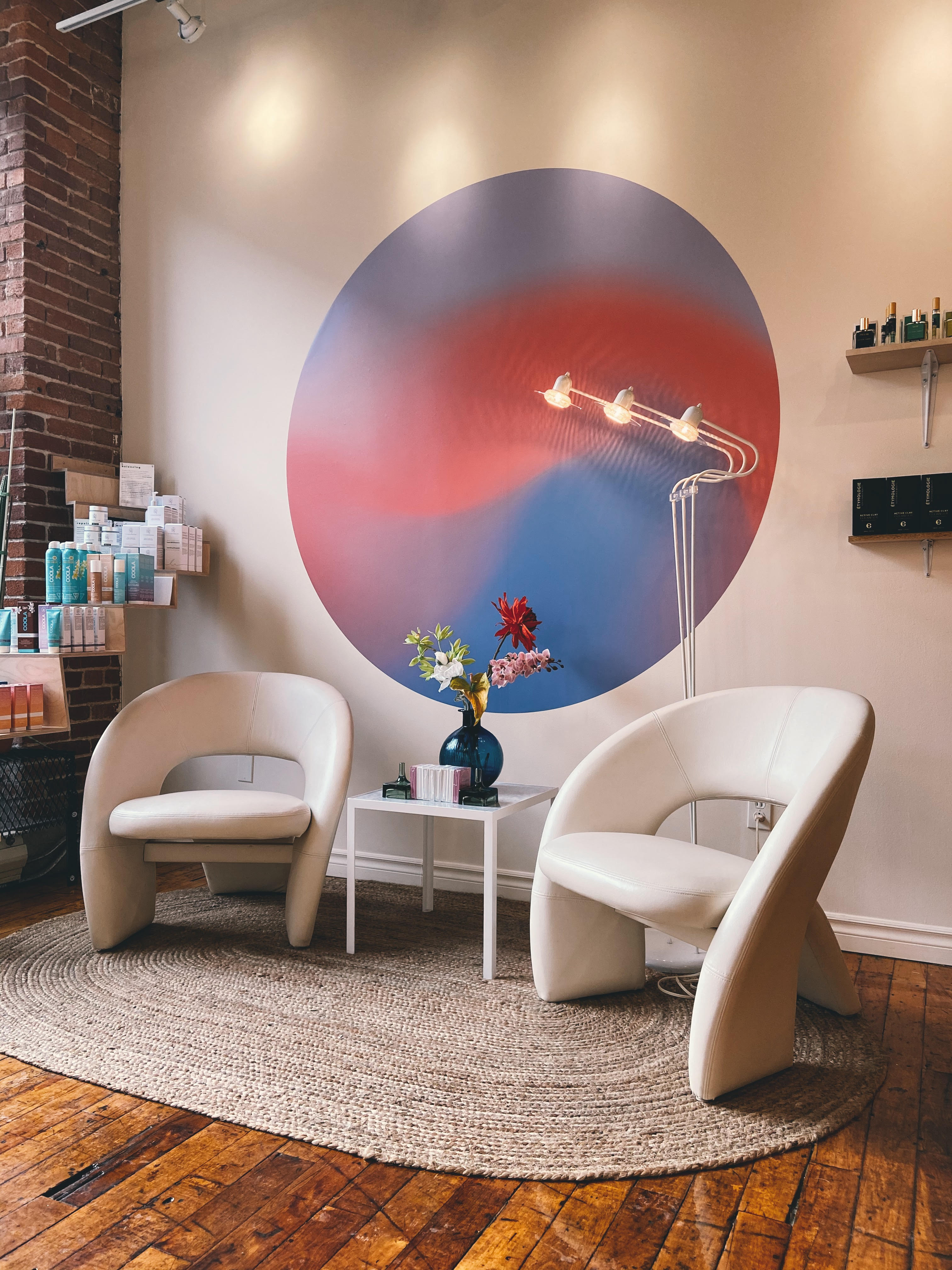 Since implementing booxi, do you think your customers spend more in-store and online? If so, how much more compared to before?
Of course. Our facials are definitely our cash cow. So yes, without the services, the sales would be much lower. So, yes there is a direct effect with the ease of making an appointment. The easier the experience, the better the chance that the client will tell their friend to come and see us. The booking experience is flawless from A to Z.
"The booking experience is flawless from A to Z."
How was the installation process?
It went well. Of course, when it's your first business, there's a big learning curve. So for sure anything new is scary. I would say like with anything else, you're afraid it's going to be complicated, but with booxi, I got used to it pretty quickly and it's going well. 
How did staff adapt to online appointment booking when it was first implemented, was the transition difficult?
Everything went well. These are people who are used to working with their smartphones. I have someone who is in their 40s, so for them it was a little less obvious, but for the others it was still pretty easy. It's the girls who manage their own schedules. It's easier that way. I don't know if it will ever change one day, but for now they manage and optimize their own schedules. They are in contact with the clients because it's their clients. I had asked them if they would prefer to have someone else take appointment or if they would rather do it themselves, but they said that the clients prefer that they make the appointments directly with them.
Have there been any major changes since Covid in terms of your customers' behavior, have you had to change the way you run your business?
For us, it's been really good. It really is a success story, we've been able to increase our online sales and changed our consumer behavior in that aspect. Our in-store sales haven't dropped at all, so it's going really well. We can't expand our hours too much because of the curfew, but eventually we will. Since Covid, there are definitely more measures in place and we had to extend the time slot to 45 minutes between each facial. There's a 15-minute wait and consultation, and also an added 15-minutes just to prepare the room. That last 15 minutes wasn't there before, but that's something that will stay.
Do you think appointment booking helps attract new customers and increase retail sales?
Absolutely, and it reduces the workload.  That's why, until now, I haven't had to hire a receptionist. The customers feel secure, they see that it's secure, professional and fast. When people ask us "How do we book?" and we tell them they can do it online, they say "oh perfect! The clients are very happy. If there's a problem, we're there, but yes, it's going very well.